We did the lightshow for Wiskerfish in a Rock Opera called "The Story of Yin and Yang" on Friday and Saturday, September 28th and 29th, 2001. This show took place at the Aloha Theater near Captain Cook, on the Big Island of Hawaii. Future shows are planned.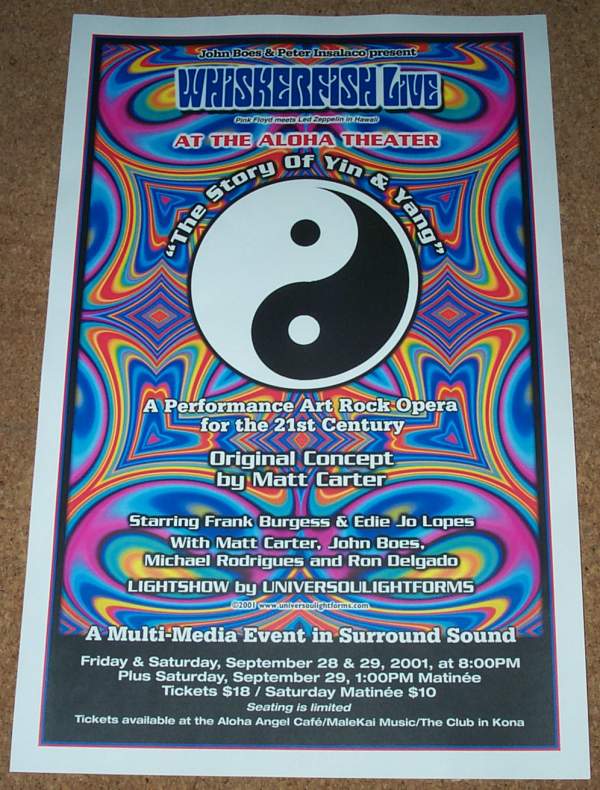 The poster for the show.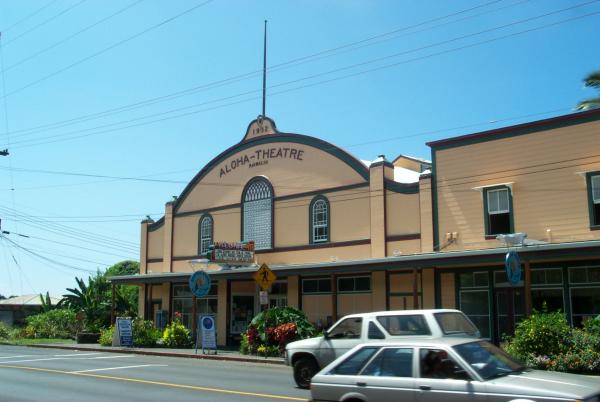 The Aloha Theater.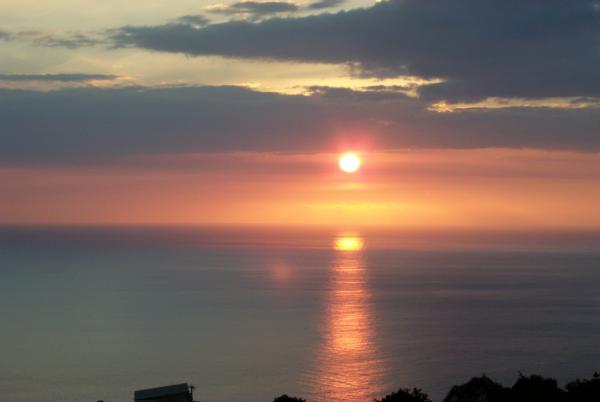 A Sunset in back of the Theater.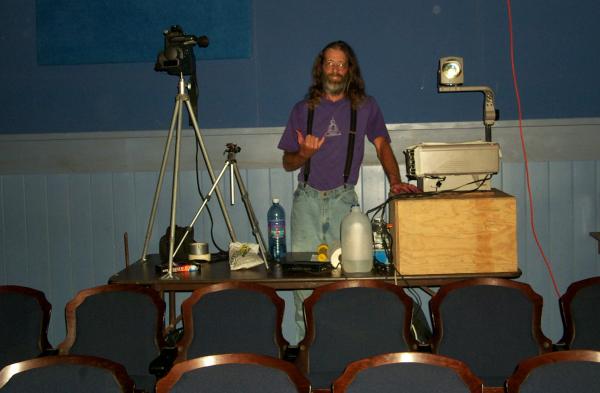 Bob and some of our lightshow equiptment.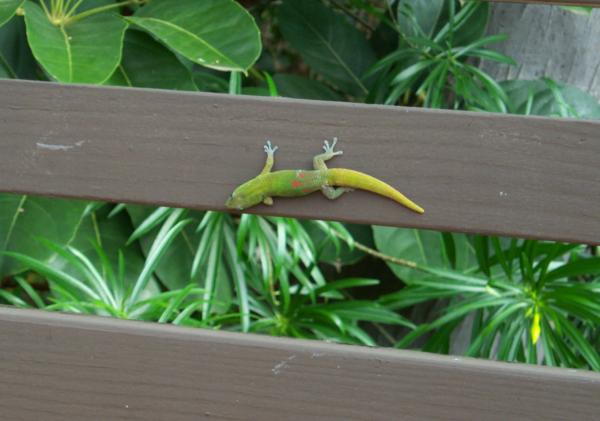 A local lizard.

---